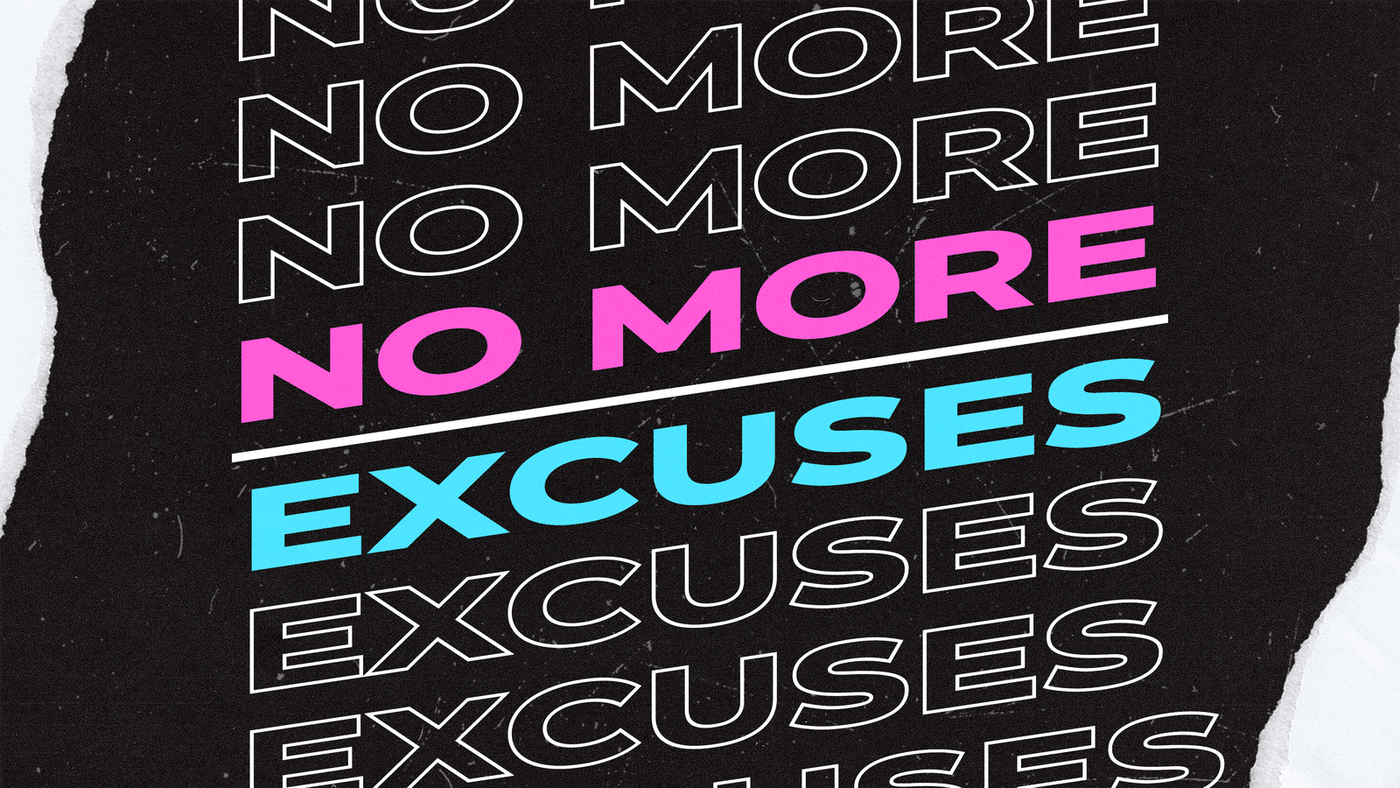 The Way Through
Pastor Joe Lay
September 24, 2023
10 For we are God's handiwork, created in Christ Jesus to do good works, which God prepared in advance for us to do.
THERE ARE TWO KINDS OF PEOPLE IN THE WORLD. PEOPLE WHO MAKE A DIFFERENCE... AND PEOPLE WHO MAKE EXCUSES.
IS IT POSSIBLE YOU'RE MISSING OUT BECAUSE YOU'VE WALLED YOURSELF IN?
FEAR OF FAILURE IS DIFFICULT TO ADMIT.
AN EXCUSE CAN BECOME YOUR KING.
5 (Not so easy) steps for breaking through false barriers:
IDENTIFY your excuses.
INTERROGATE your becauses.
RE-LABEL your reasons.
ANSWER this question - what do I lose if I continue to excuse?
TELL somebody.
IF YOU DON'T IDENTIFY YOUR EXCUSES, YOU'LL EXCUSE YOUR LIFE AWAY.