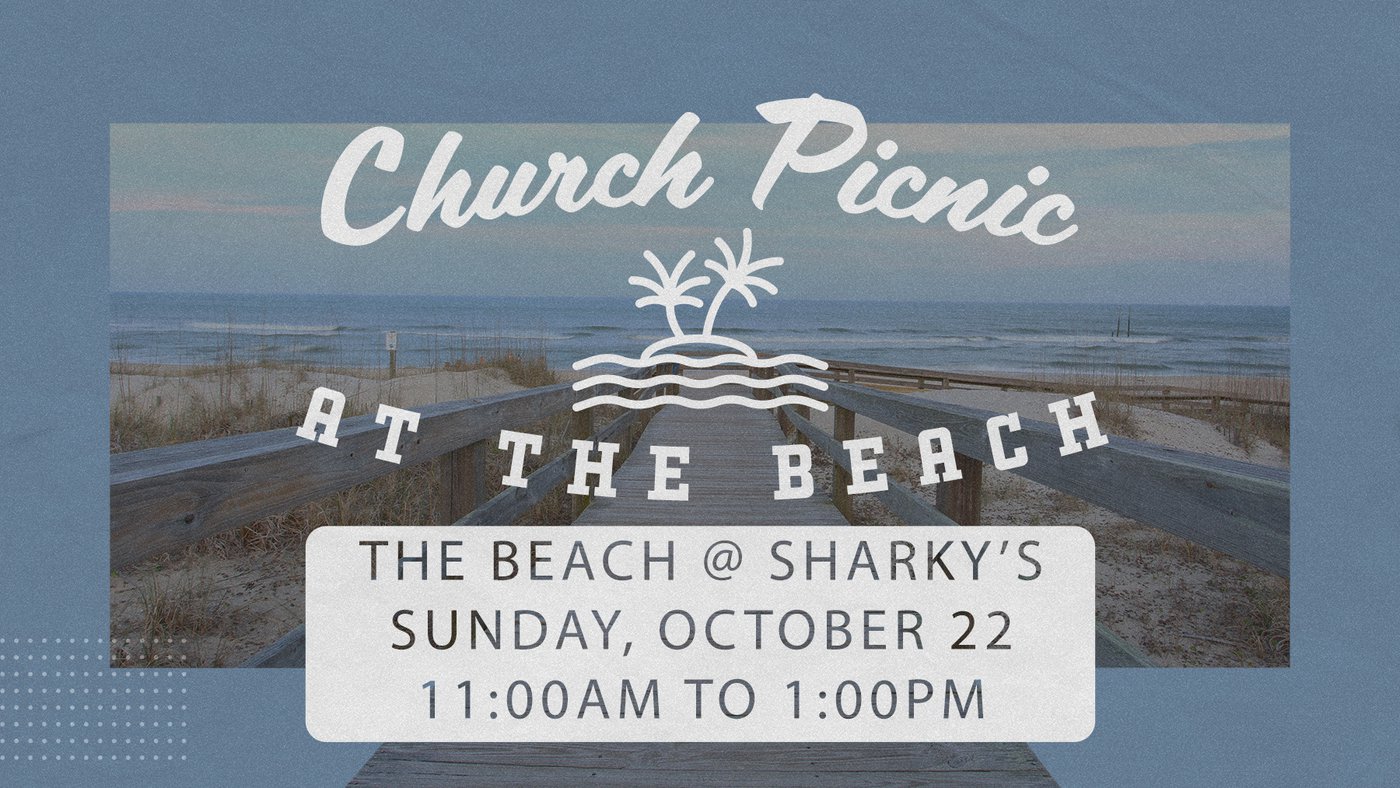 We're having a church-wide picnic on Sunday, October 22nd from 11:00am - 1:00pm on the beach behind Sharky's Restaurant. With so many different services this will be a great way to meet new people and make friends with others who are all part of the Woodlawn family!
A free lunch will be provided by Sharky's, which includes BBQ, chips, beans, coleslaw, and bottled water. Reserve your meal below, so you don't miss out on the delicious food.
RESERVATIONS ARE REQUIRED AND NEEDED BY SATURDAY, OCTOBER 7.
If you miss the registration deadline, no problem! Just pack your lunch & come join the games, fellowship, and fun!
Don't forget your beach chair and sunscreen!