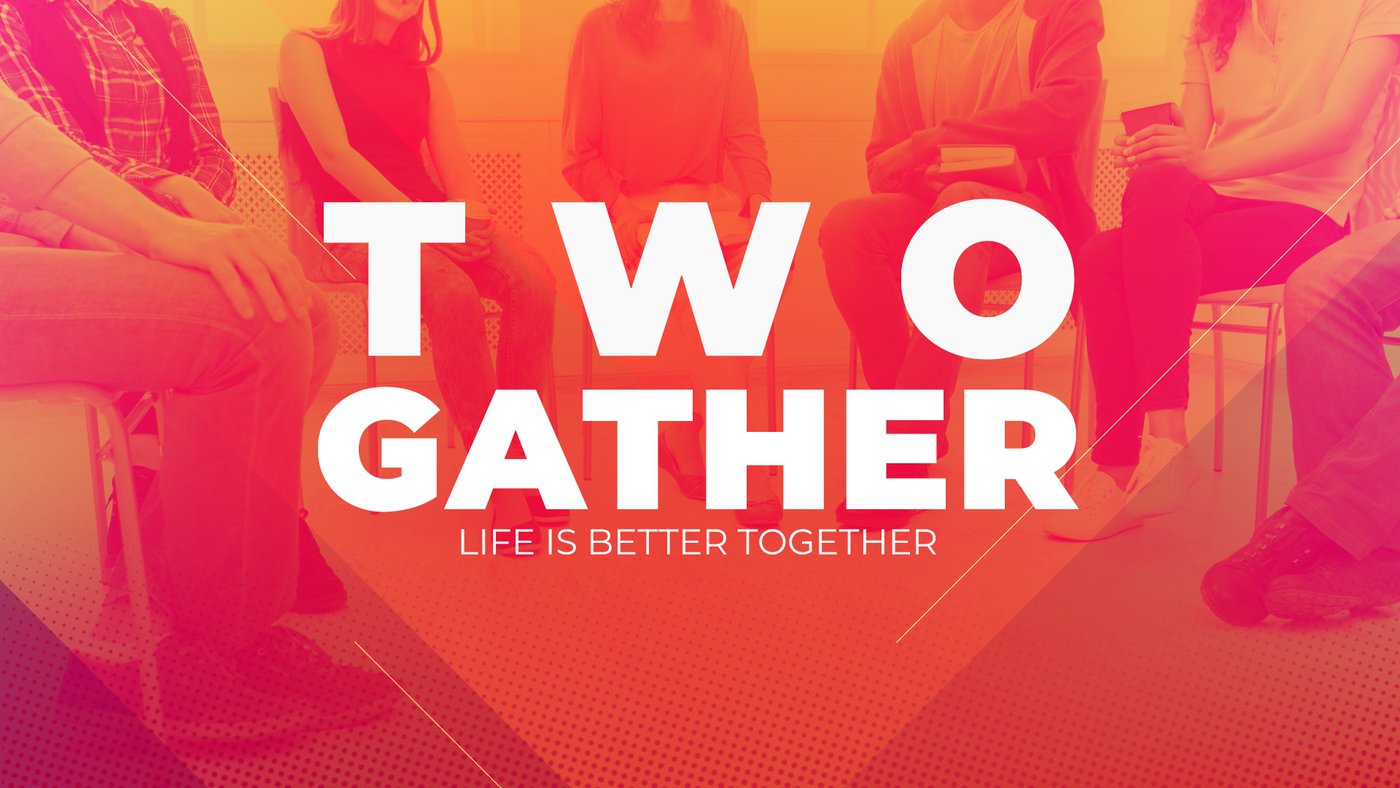 TWO GATHER
Where Everybody Knows Your Name
Pastor Joe Lay
July 28, 2019
For where two or three gather together as my followers, I am there among them.
--Matthew 18:20 NLT
There was a man all alone; e had neither son nor brother. There was no end to his tail, yet his eyes were not content with his wealth.
--Ecclesiastes 4:8 NIV
So it is with Christ's body. We are many parts of one body, and we all belong to each other.
--Romans 12:5 NLT
1) THE ARENA - I KNOW AND YOU KNOW
-I need people who really know me.
For who knows a person's thoughts except their own spirit within them?
--1 Corinthians 2:11 NIV
2) THE MASK - I KNOW BUT YOU DON'T KNOW
-I need people who will protect me.
We refuse to wear masks and play games...Rather, we keep everything we do and say out in the open...
--2 Corinthians 4:2 MSG
Therefore confess your sins to each other and pray for each other so that you may be healed.
--James 5:16 NIV
3) THE BLIND SPOT - I DON'T KNOW BUT YOU KNOW
-I need people who will be honest with me.
Faithful are the wounds of a friend, but the kisses of an enemy are deceitful.
--Proverbs 27:6 NKJV
4) THE POTENTIAL - I KNOW AND YOU DON'T KNOW
-I need people who will grow me.
...As each part does its own special work, it helps the other parts grow, so that the whole body is healthy and growing and full of love.
--Ephesians 4:16 NLT
There are "friends" who destroy each other, but a real friend sticks closer than a brother.
--Proverbs 18:24